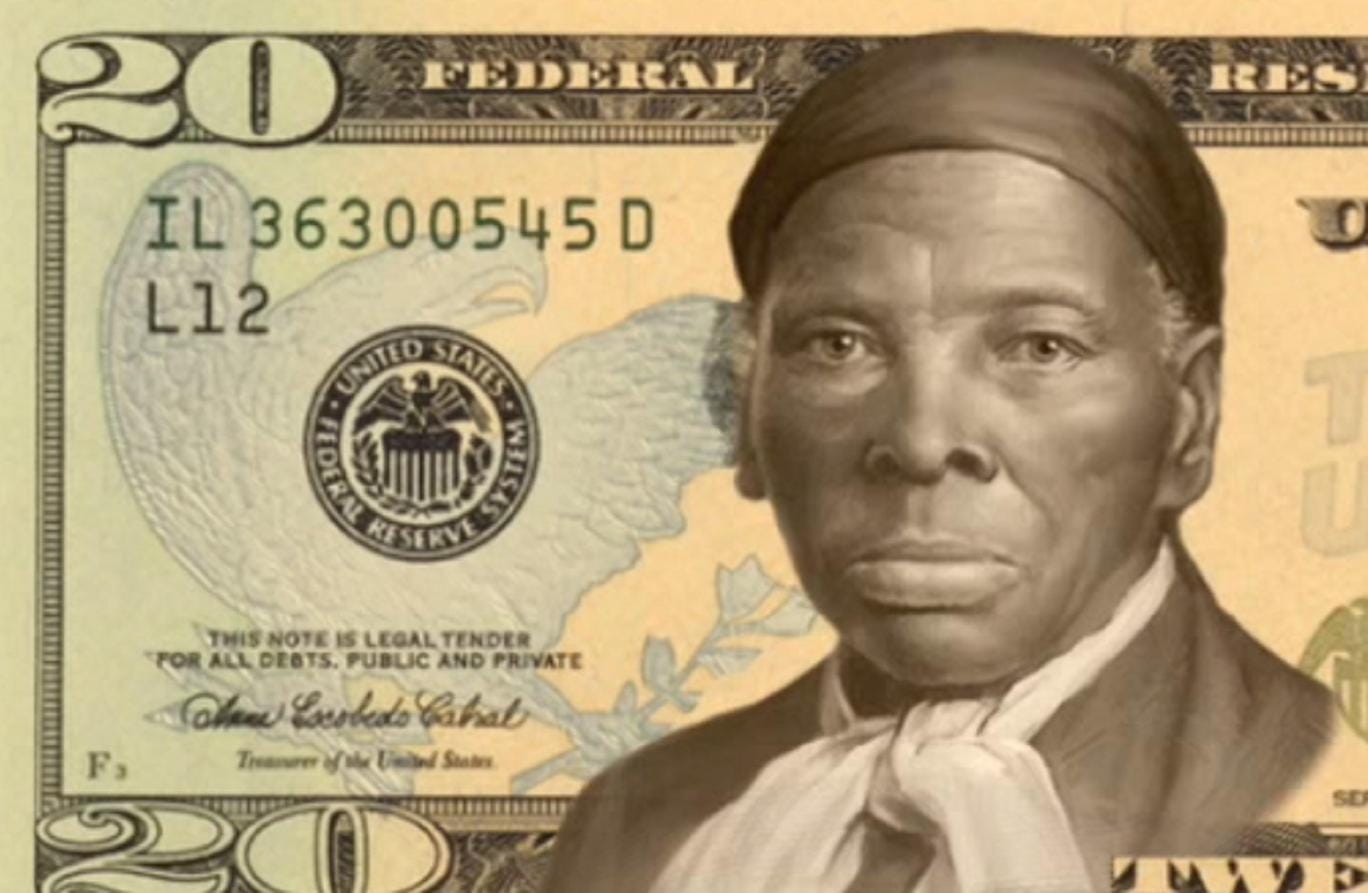 History books used to state that the African-American slaves gained their liberty through the intervention of various whites, from President Lincoln with his Emancipation Proclamation to John Brown with his fiery sword. Now we are beginning to realize that those enslaved people were anything but inanimate "parcels" on a carefully laid-out railroad, but were highly involved in achieving their own freedom. The next few posts will explore this theme because  the Underground Railroad plays a prominent role in The Truth About Daniel, just released this month. First, let's begin with that giant of freedom, Harriet Tubman, whose image will soon be featured on the $20 bill.
Tubman was most active during a ten-year period starting in 1849, when she made her own escape from bondage. By 1856, her face was plastered on a "Wanted" poster offering a $40,000 reward to stop her forays that led hundreds of other blacks to a new life in the North. All told, she made the perilous journey back into slave country at least 19 times by 1860, a year before the Civil War began; before and during the war she freed about 1,000 slaves. Frederick Douglass, who escaped slavery himself, said that except for John Brown, no one had endured more perils and hardships to help others in bondage than Harriet Tubman.
Here's a photo I took in 2013 at the Harriet Tubman Home for the Aged in Auburn, NY, which has since become a national historic landmark. Here she housed numerous impoverished black people and raised pigs to feed them. She called this charitable enterprise her "last work" and died at the age of 93.